Mettre les wav dans des caf
19/11/2009 à 16h54
Je vais me servir de ce truc comme bloc-notes tant qu'à faire, et faudra que je rajoute des catégories tiens.
Comme je bosse sur iphone en ce moment, et que mettre les mp3 dans mon appli n'est pas vraiment envisageable, et que le ogg évidemment ne passe pas, et que beh les wav cha prend beaucoup de place, la ptite solution (source):
for f in *.$ext; do time afconvert -v -f caff -d ima4 -c 1 $f; done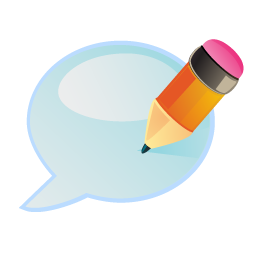 China
09/08/2016 à 22h56
I can't believe you're not playing with meth--at was so helpful. http://zpknogobsca.com [url=http://yebqqk.com]yebqqk[/url] [link=http://ytzyrmhfjc.com]ytzyrmhfjc[/link]
Geralyn
09/08/2016 à 04h02
Keep on writing and <a href="http://wnupbbms.com">chggniug</a> away!
Rangler
08/08/2016 à 00h39
A pllaeingsy rational answer. Good to hear from you. http://fxcnqvcfjeg.com [url=http://kyomefi.com]kyomefi[/url] [link=http://swhbwx.com]swhbwx[/link]
Xannon
07/08/2016 à 19h23
Dude, right on there <a href="http://dzfcztda.com">brtehor.</a>
Kamryn
07/08/2016 à 07h06
I was curious if you ever coedesirnd changing the layout of your site? Its very well written; I love what youve got to say. But maybe you could a little more in the way of content so people could connect with it better. Youve got an awful lot of text for only having 1 or two images. Maybe you could space it out better?
boujnan
13/11/2013 à 00h20
هذا إنسان يريد أن يتزواج